Took on a fun little chalkboard project recently! I wanted to have something in the kitchen that I could use to track our weekly menu because every time I would plan dinners for the week and go to the grocery store, I would forget what I was going to make when. So, I decided to use the inside of one of our cupboards as a chalkboard menu.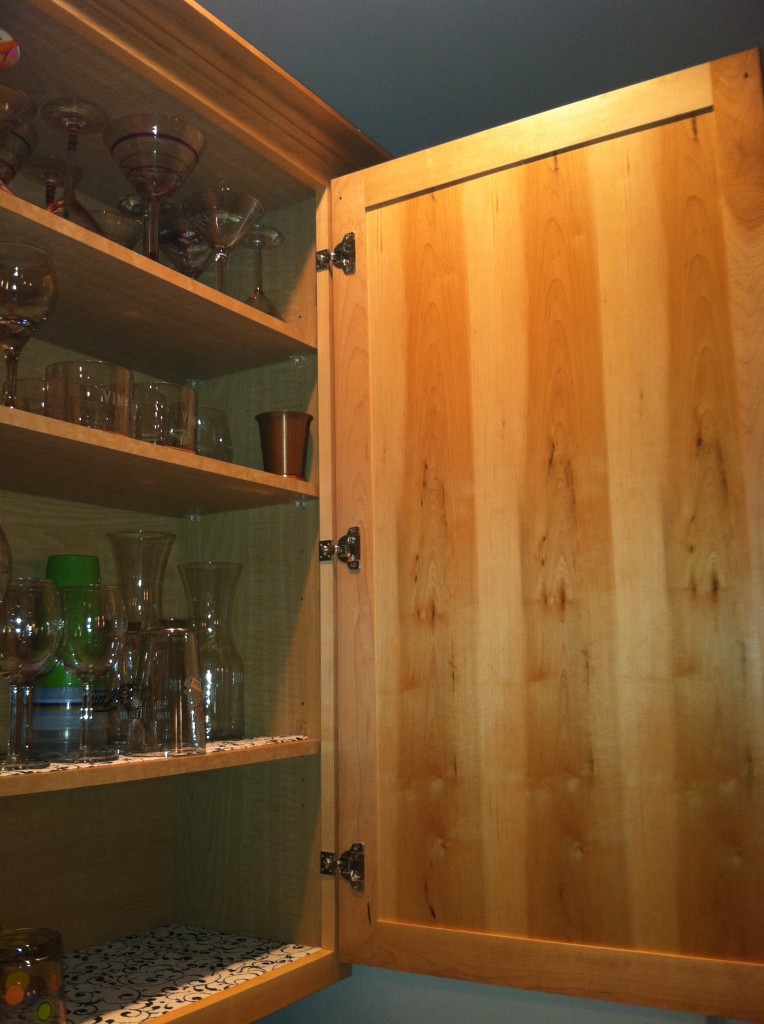 Initially, I was going to use chalkboard paint, but was a little leery because it is so permanent. So instead I went on to Amazon and found this self-adhesive contact paper for cheap! It was a pretty easy project and took only 20 minutes or so. To prep for the project all I had to do was measure the cupboard and cut out the paper accordingly. The only thing that was a bit difficult was making sure that I didn't get any bubbles under the paper – so I started by adhering the top first, and then made my way down to the bottom, pressing down in sections. I did another once over after I was finished, to get the left over bubbles out.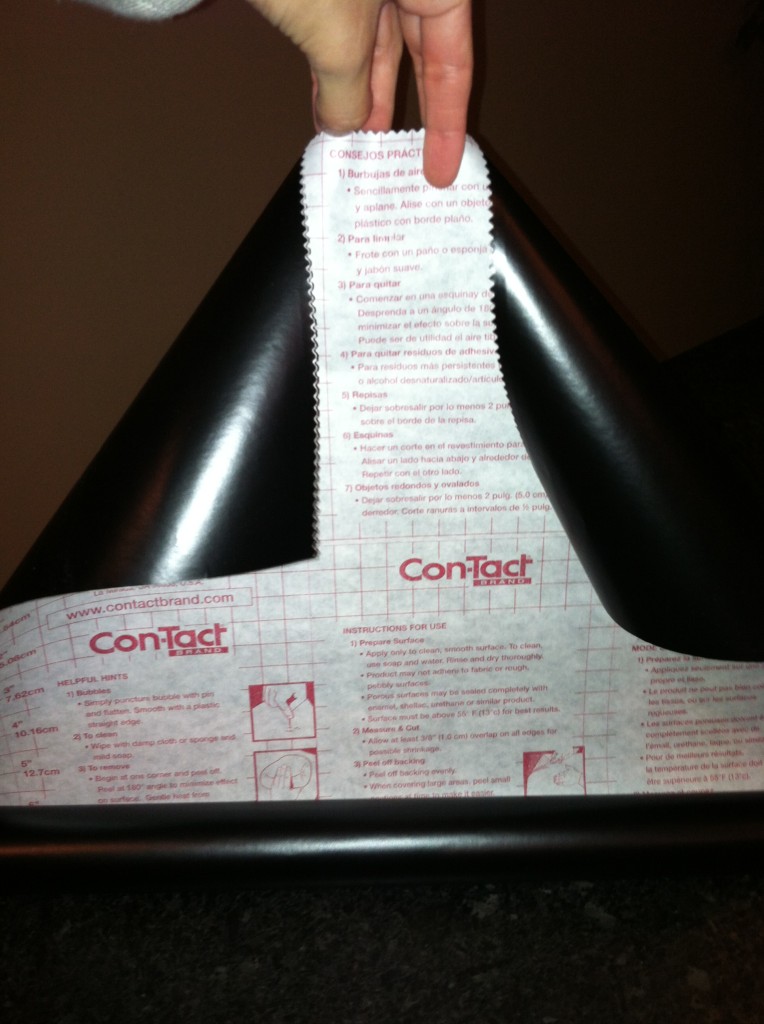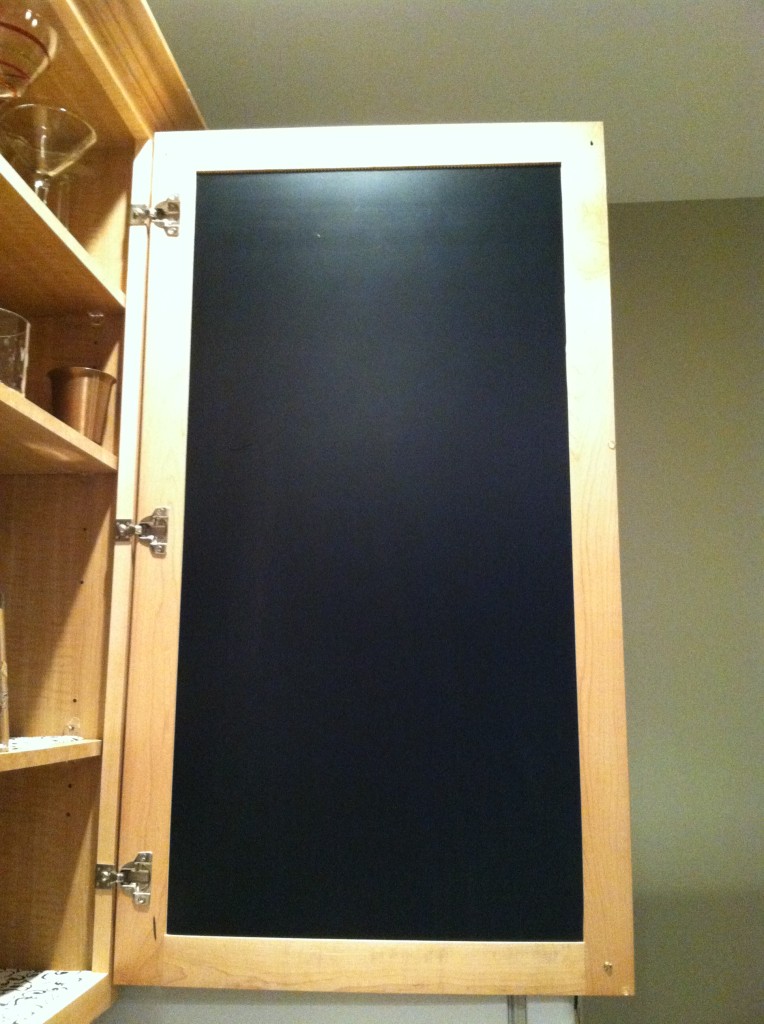 Here is the final product!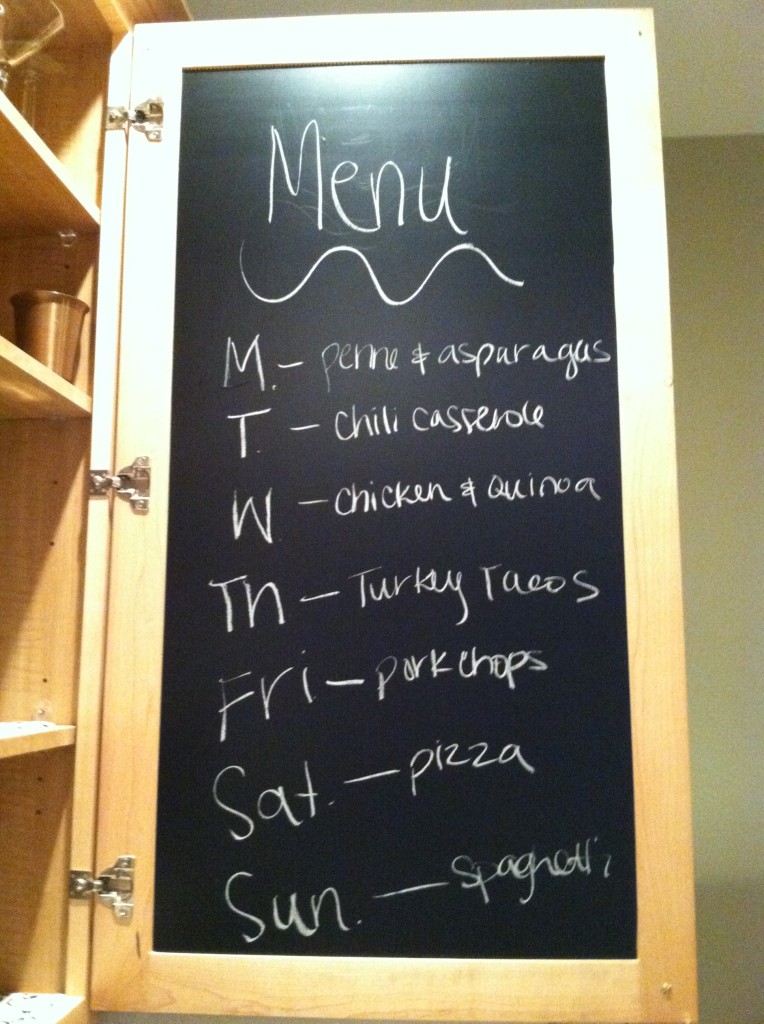 I love my new chalkboard! Just another way to keep myself organized!
-Ashley