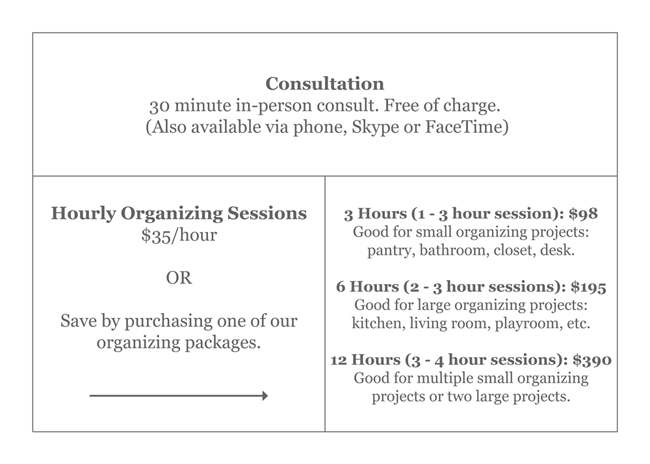 Shopping Rate 
$25.00/hour; 1 hour minimum required.
Products purchased are subject to the client's approval and budget. Products that are kept will be billed for reimbursement.
Payment
We accept cash, check, Visa, Venmo, PayPal, MasterCard, American Express or Discover.
Referrals
We welcome all referrals with open arms and would love to thank those referring people to Tidy Style with 1 free hour of organizing or 1 free hour of shopping for products, your choice.
Cancellation Policy
Please note, I do require 48 hours notice of cancellation of a scheduled appointment to avoid charging a $50.00 cancellation fee.